About Our Team
All our Counsellors are skilled and experienced with professional Counselling qualifications and are full members of the New Zealand Association of Counsellors (NZAC). Meet the team: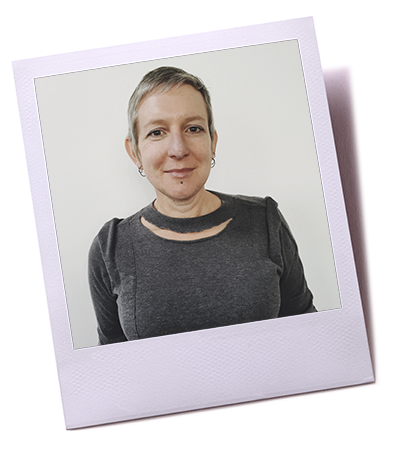 Anna Sophia
B.A. (Social Science), Diploma Counselling. MNZAC
Director & Counsellor
I have been the Director at the Centre for eighteen years. I am an experienced Counsellor and Interactive Drawing Therapist. I have extensive experience in advancing community organisations.
I believe that affordable Counselling should be available to anyone who seeks it and I am very proud that we have created an environment where this is possible.
"The Counselling Centre is a progressive organisation that is providing excellent care and support for the people from our Rangitikei communities"
 
Lynley Le-Pine-Roulston
Diploma Counselling. Cert REBT. MNZAC
Counsellor
I have worked here at the Centre for eleven years.
I am a Narrative Therapist and have also trained in Rational Emotive Behaviour Therapy.
I am currently training in Imago Relationship Counselling and I enjoy working with couples.
I love working at The Counselling Centre in Marton. I believe that the work we do here is invaluable and the community is fantastic.
It's truly rewarding work.
 
Tracey Meads
Diploma Counselling. MNZAC
Counsellor
I have been working as a Counsellor for 9 years. I have been working at the Counselling Centre Marton since August 2017. I have experience counselling in family violence, anxiety, depression, trauma,youth and family work.
I work from a client centred/strengths based approach using CBT and Narrative methodology.
I value each person as an individual and I am passionate about helping people find a way forward. I provide a safe space to talk about this. I look forward to meeting with you.
 
Rosanette du Toit
MNZAC, Registered with the NZAC
Counsellor
It is a privilege to work at the Counselling Centre with people of all ages from the Marton community.
While I like working in a Client-Centred way, I also make use of techniques from other approaches, e.g. CBT, ACT, Solution Focused, and other creative therapies.
My previous counselling experience cover a wide range of personal and family difficulties, such as: relationships, parenting and child development, working with youth, family violence and victim support, depression and anxiety, career and work issues, grief and loss.
Our Management Committee
As a non-profit Incorporated Society, our management committee is made up of local community members.
The committee comprise of: Judy McConachy (Chair), Angela Coleman (Secretary), Maureen Fenton (Treasurer), Normia Luoni, Laura Katene, and Josie Bismark.